In the Kamikochi Visitor Center you can find the following publications in Japanese which will help your exploring experience. The booklets are "Magamo Dayori (Mallard Newsletter" and "Kamikochi Sansaku Guide Map (Kamikochi Walking Guide Map)". (100 yen each)
○These booklets are available at the Kamikochi Visitor Center, Kamikochi Information Center and also in the "Self-Guided Boxes" which have been installed in key locations.

※ The revenues are used to manage the facilities and beautification of Kamikochi.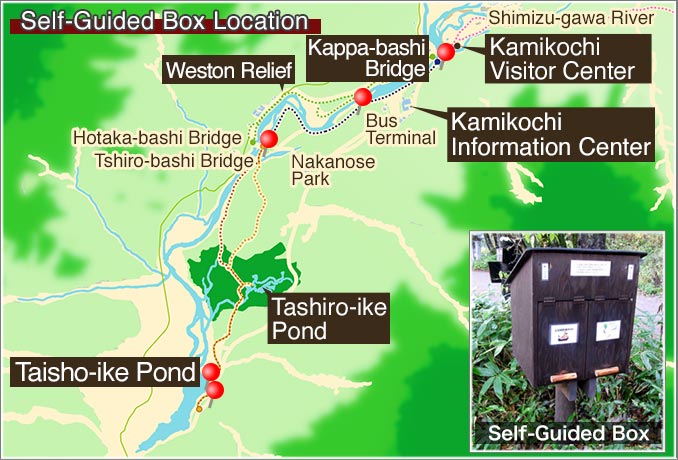 Magamo Dayori (Mallard Newsletter)
Kamikochi seasonal nature information magazine. Published 3 times a year.